Ryo Pylac 1000: Uses and Benefits
Nippon Paint Ryo Pylac 1000 Spray Paint has many benefits. This makes it a superior product in the market. Using this product, you can paint anything you want in a matter of a few minutes. It works without any  problem. 
The aerosol paint cans are easy to use, DIY paint and are very affordable. Use this by hand  on multiple surfaces such as paper, wood, metal, cloth etc.
The paints come in a range of 32 different shades and colors. They can be used on automobiles, in homes, offices, kitchen, on appliances etc.
Pylac sprays have an excellent coverage and maximum durability that makes it a great option for all your painting needs. It has a low smell and is completely CFC free which makes it safe to use for everyone.
Ryo Pylac comes in 4 finishes: Matte, Metallic, Clear and Fluorescent. A combination of the clear spray paint and any of the fluorescent shades will give you a glossy effect that looks very professionally done!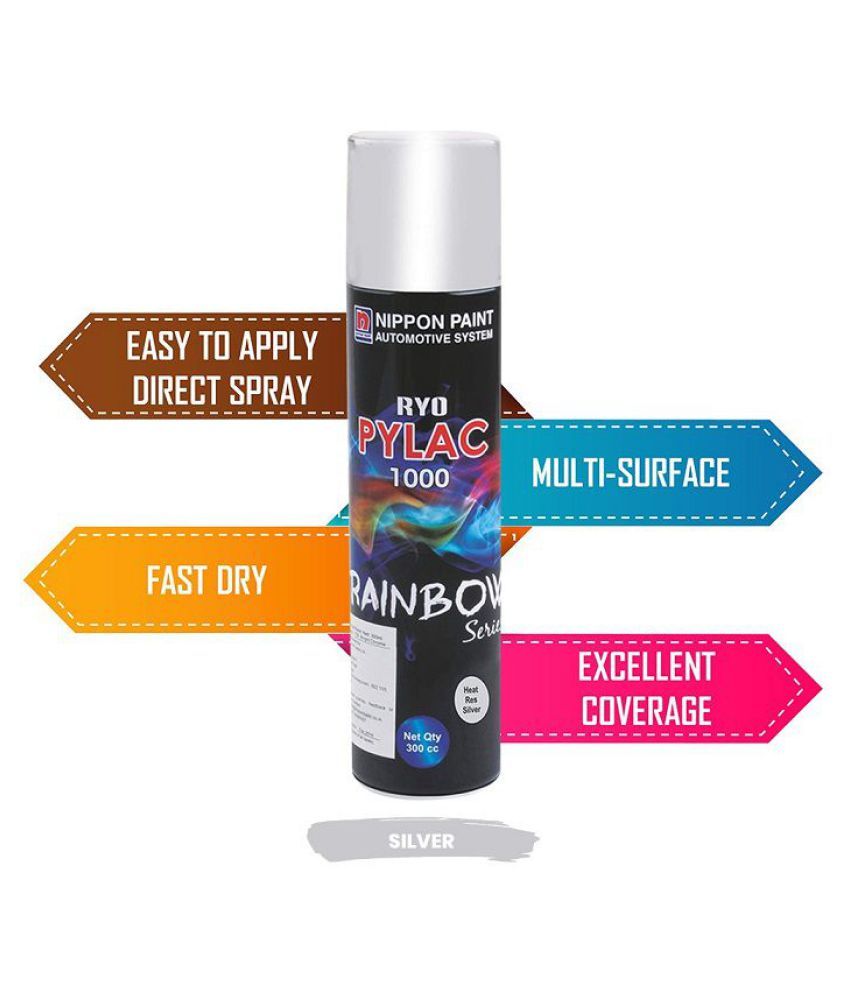 HOW TO USE THE PYLAC SPRAY PAINTS:
Using the sprays are a very easy task. All you have to do is:
clean the surface before application,
spray the paint as required and then
leave it to dry.
The best feature about these paints are that they dry very quickly which make it a less time consuming process and enables people to use the painted surface sooner than other paint products.
 GET THE RANGE AND SHOWCASE YOUR CREATIVITY: https://amzn.to/3azN1NZ